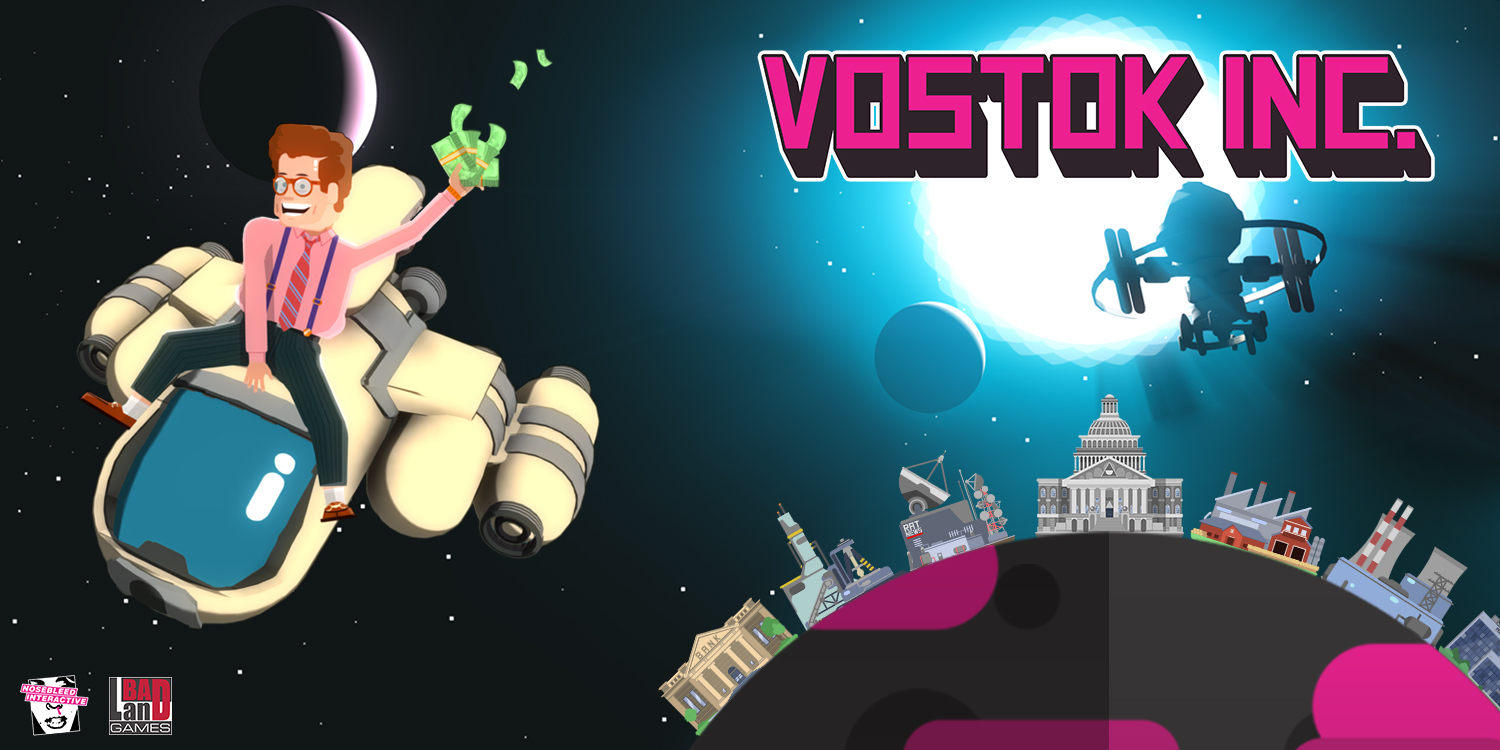 Vostok Inc.
Vostok Inc. is a casual game for a hardcore audience and a hardcore game for a casual audience. Collect resources, build your empire, upgrade weapons, defeat insane enemies and collect enough moolah to be the richest badass in the whole galaxy.
As the newly appointed CEO of Vostok Incorporated you have a single, very simple, ambition. To make as much moolah as is humanly possible! In this universe (one with its tongue lodged firmly in it's cheek) the mantra "greed is good" couldn't be more fitting. You'll be mining asteroids, building factories, exploiting workers, generally abusing your corporate stature and … err… "liquidating" alien assets, to rack up the cash. On your way through the galaxy you'll meet different alien races, each with their own agenda, and each ripe for leveraging your business growth.
Features
Explore more than 40 planets over 6 solar systems.
Land on any planet to begin extracting resources.
Craft and upgrade an arsenal of 40+ diverse weapons and ship augmentations.
Collect loot from fallen enemies, bosses or environmental hazards.
Find and recruit managers, consultants, and executives scattered throughout the galaxy, and keep them happy to boost planetside production.
Play 13 minigames to unlock massive ship and weapon upgrades.
Enjoy an adaptive audio system, with music that constantly evolves as you play!
Use the same save game across

a variety of

devices.
Unique Extras
The game also comes complete with many hidden extras including 13 minigames (including an FPS), Tamagotchi style virtual pets (or in this case, Virtual Executives), and a massive suite of ship and weapon upgrades to unlock and mess about with.
Purchase
In order to download this game you must purchase it at or above the minimum price of $14.99 USD. Your purchase comes with a Steam key. You will get access to the following files:
How to get Steam Serial.pdf
261 kB
if you pay $14.99 USD or more